It's bitter. Tastes a lot like winter. And will it release me?
Darid 14, 1513
Lianne closed her eyes, breathing in the intoxicating smell of roses in bloom, even though the pavilion overhead kept the worst of the sun off, the warm light was a palpable pressure, like the soft hand of a lover, not the cruel task master that it would be in just a few weeks most likely. It was so rare anymore, with the children grown or very nearly, that she had time to sit in her own garden and host a tea party. It seemed to happen so fast.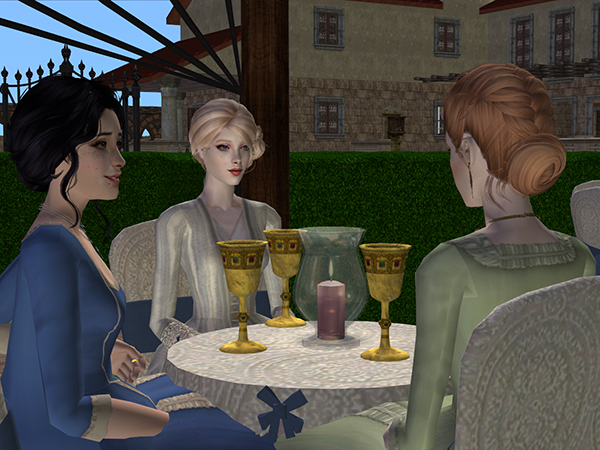 Surely just a few days ago her little Vivi, now a bright vivacious young woman, one who would make a wonderful bride for Prince Nathaniel if she would just stop being so stubborn, had been a little girl in a violet and white sprigged dress, begging her to stop her research to play teaparty with her dolls. Or to not go to court so they could pick flowers in the wildflower gardens. If only Lynnette didn't need her so often! Maybe they could have done that more often.