I wish she'd come walking over. Now I've been waiting to show her, crimson and clover, over and over.
Hybel 8th, 1513 – Merchant District, River Sulis, Lothianshire, Albion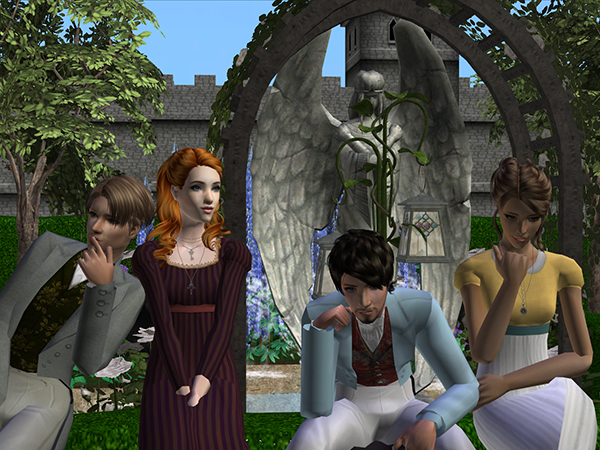 Tawny twisted her hands around each other, her teeth cruelly locked around her bottom lip. She didn't know why she was so nervous. All she was doing was meeting a friend of Annette's who taught piano lessons. That was all. Maybe it was the fact that Miguel was not particularly enthusiastic about the idea of her taking the lessons in the first place. But for Wright's sake, she was a sim. She needed something to do other than think of new and different ways to seduce her drunken husband!